The official Playguide from Sega, NHN Japan.
Minimum RequirementsEdit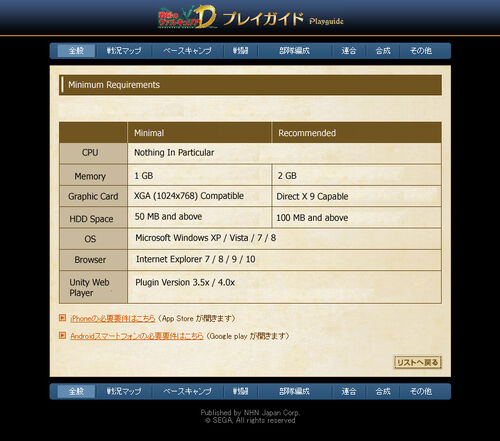 Player ProfileEdit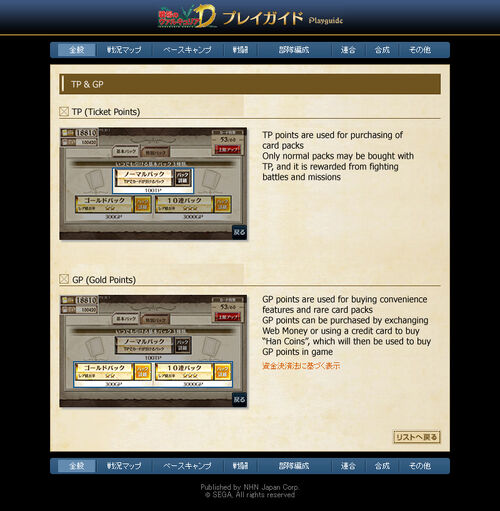 Please be aware that direct credit card purchase of "Han Coins" is not possible outside of Japan unless you have a valid Japan residential phone line (which is used to determine your estate). The only way to add GP outside of Japan if you don't have a valid residential phone number is to import "Web Money" game cards which contain a code for you to enter into the official web page.
Starting OutEdit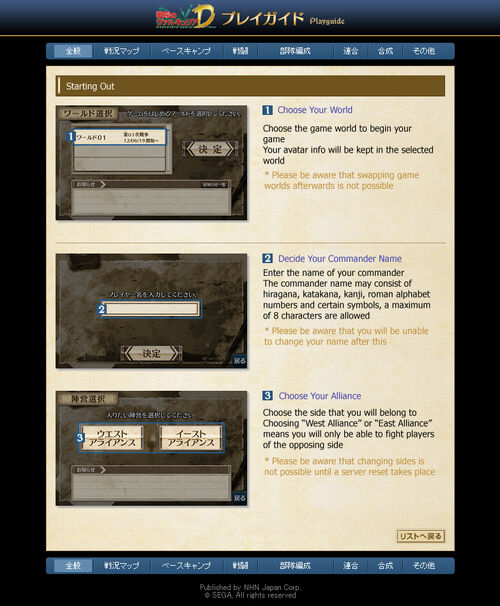 Fuel Gauge & Ammo GaugeEdit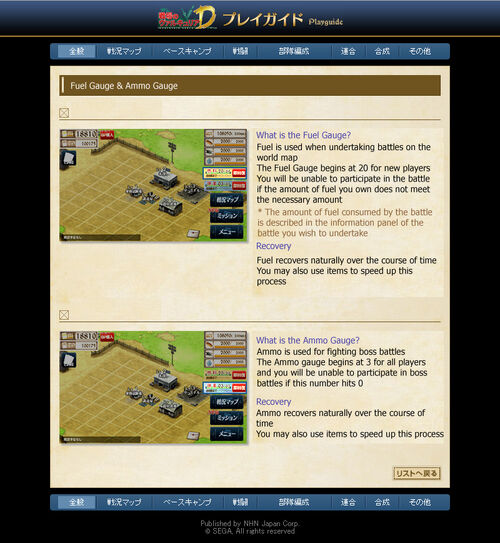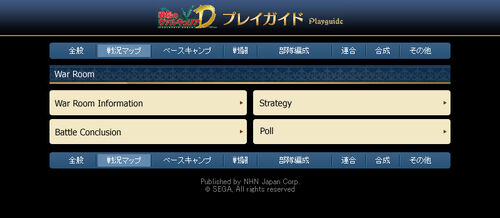 War Room InformationEdit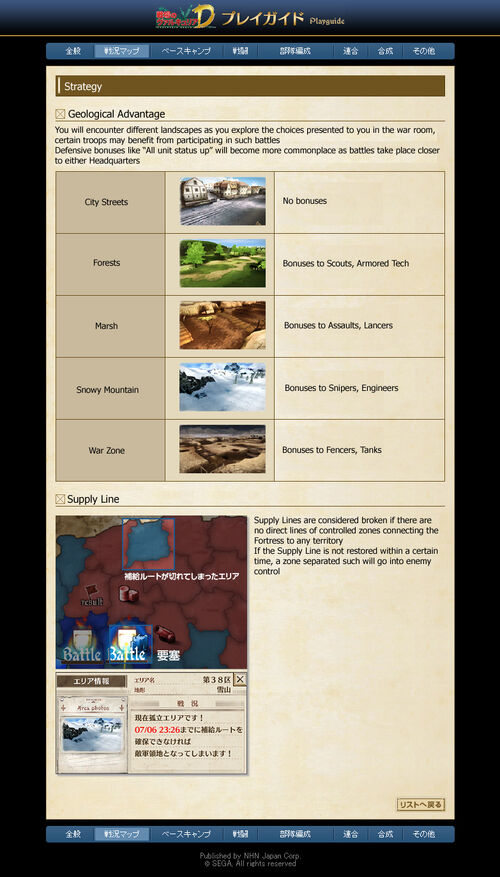 Battle ConclusionEdit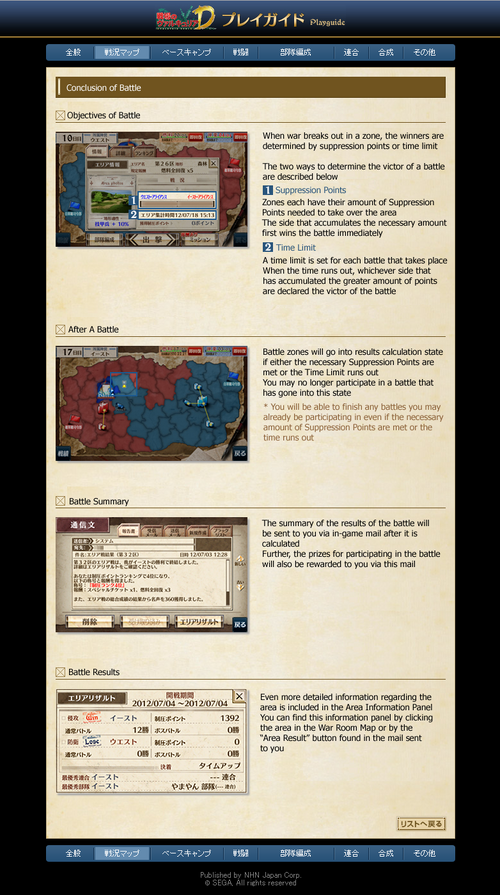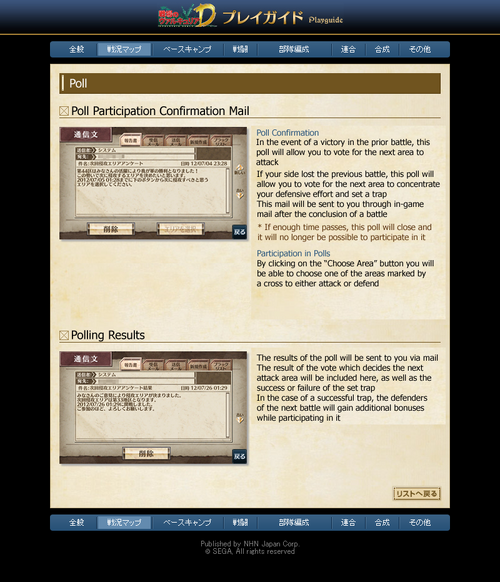 Base CampEdit

Base Camp InformationEdit
Facility ConstructionEdit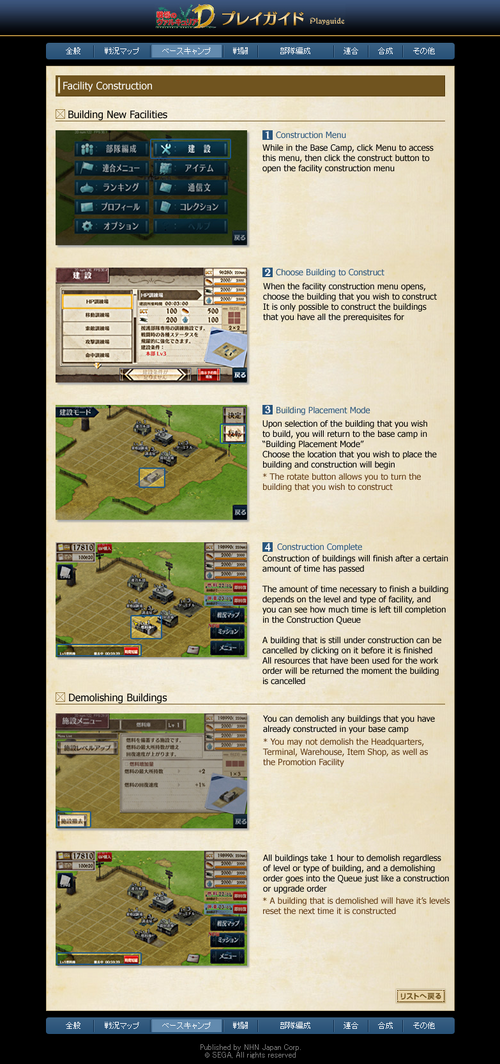 Battle InformationEdit
PotentialEdit
Covering FireEdit
AffinitiesEdit
Boss BattlesEdit
Squad ConstructionEdit
Squad Construction InformationEdit
Primary Squad and Backup PartyEdit
CoalitionEdit
Coalitions InformationEdit
Invitation RequestsEdit
Forming A CoalitionEdit
SynthesisEdit
Synthesis InformationEdit
Improving Character CardsEdit
Special Cards For SynthesisEdit
Class RanksEdit
MiscellaneousEdit
Menu PresentsEdit
Ad blocker interference detected!
Wikia is a free-to-use site that makes money from advertising. We have a modified experience for viewers using ad blockers

Wikia is not accessible if you've made further modifications. Remove the custom ad blocker rule(s) and the page will load as expected.