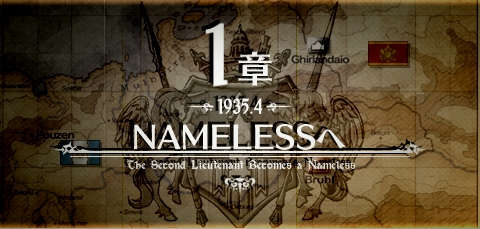 Main Storyline
Fragments (Character Episode)
Extra Episode (DLC Content)
Mission DL (DLC Content)
Date
Japanese Name
English Name
1935.?
懲罰任務 毒蛇の牙
Senjou no Valkyria 3 EXTRA EDITION
A list of chapters not included in the original release. Chapters marked with an asterisk are exclusive to this edition of the game, the rest have been available previously as DLC content.
Ad blocker interference detected!
Wikia is a free-to-use site that makes money from advertising. We have a modified experience for viewers using ad blockers

Wikia is not accessible if you've made further modifications. Remove the custom ad blocker rule(s) and the page will load as expected.