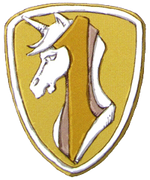 Squad 1 is the first platoon of the Gallian Militia's 3rd Regiment and is commanded by Lieutenant Faldio Landzaat. They debuted in the anime entirely as a support role for Squad 7, but the entire squad, excluding its commander, were all KIA at the battle at Naggiar.
Members (Anime)
Edit
Squad CommanderEdit
ShocktrooperEdit
Engineer (Medic)Edit
Major Engagements (Anime)
Edit
Ad blocker interference detected!
Wikia is a free-to-use site that makes money from advertising. We have a modified experience for viewers using ad blockers

Wikia is not accessible if you've made further modifications. Remove the custom ad blocker rule(s) and the page will load as expected.