Valkyria: Azure Revolution is about to be released. But remember that this is a spinoff game, where the gameplay differs from the main games.
Here are two videos pertaining to the system, the first was a look at the LeGION in game.[1] The second is a commentary by gravure models Yuka Kuramochi and Saki Yoshida, with a special apperance of director Takeshi Ozawa.[2]
Unlike the BLiTZ System in the previous games, Revolution uses the LeGION system, where it mixes both free action and deploying special equipment when time pauses.
In addition, you can roam around the Kingdom of Jutland, and visit the Sabanci & Co. factory, owned by someone from the "Circle of Five"... There you can upgrade weapons, Raganite, and special magical weapons to use in battle.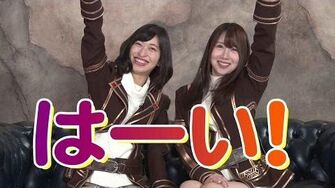 The characters in Azure Revoultion will fight in battle as a certain class, ranging from Armored to Support Soldiers, and more, including Scouts, with a high AP recovery rate (The OP class is back again?!).
According to Ozawa, the players can choose who they can bring into their party, much like the BLiTZ deployment screen.
Valkyria Azure Revoultion will be out for PS4 and PSVita on January 19th, 2017 in Japan.
Ad blocker interference detected!
Wikia is a free-to-use site that makes money from advertising. We have a modified experience for viewers using ad blockers

Wikia is not accessible if you've made further modifications. Remove the custom ad blocker rule(s) and the page will load as expected.