Valkyria Revolution is now available on Playstation 4, Xbox One, and digitally on Playstation Vita.
This spin-off to the well-known Valkyria Chronicles series should give players the setting of the original titles, while provide new gameplay.
In addition, Four DLC Packs are set to be released for free following the launch, featuring the Circle of Five, Vanargand, Princess Ophelia, Valkyria Brunhilde, and much more.[1]
A Truth Lost to History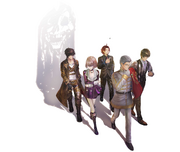 Discover the story of the "Circle of Five" who set the Jutland Kingdom into war aganist the Ruzhien Empire for vengence.
Similar to Valkyria Chronicles, the story is viewed via book, with individual chapters/cutscenes to select.
As the game progress, you will find out more about Vanargand Commander Amleth Grønkjær, Princess Ophelia Augusta af Jutland, and the "God of Death", Brunhilde.
Action-Packed Combat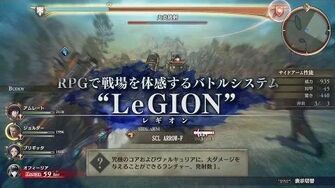 Cut down Imperial Enemies with the new LeGION system, mixing both real-time action, and turn-based like tactics.
When in battle, you can swap control between your 4 party members. Combat consists of mainly melee attacks, but you can use firearms to weaken opponents from a distance. 
A new addition is the status effect, where you can put fear into your enemy, causing them to panic and not fight effectively for a short period of time.
When pausing to use equipment, you have access to various magic items that can greatly turn the tide of a fight into your favor. 
Breathtaking Original Score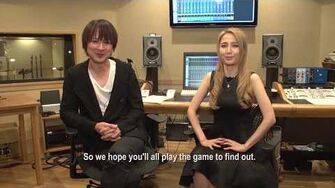 Experience the orchestral soundtrack produced by Yasunori Mitsuda, featuring Australian-Japanese vocalist Sarah Àlainn.
Sarah Àlainn's comments on the song "Eternal Rest" were that the song is, "Beautiful at a first glance...[yet] when you look really closely, it's frightening." mixing in both English and Latin from the Catholic Requiem Mass.[2]
Free DLC Following Release
Five DLC packs for Valkyria Revolution will be free. These packs add more to the story and gameplay of Revolution.
Items

6/27/2017
Free in-game combat items to increase XP gain and Magic Attacks in game
Includes 30 Raganite Shards for battle

Scenario Pack: Vanargand

6/27/2017
Tales (Reports) that goes in depth of the members of the Anti-Valkyria Unit
Includes 30 Raganite Shards for battle

Scenario Pack: The Circle of Five

7/5/2017
Tales that reveal the pasts of the Five Traitors and their daily lives
Includes 30 Raganite Shards for battle

Scenario Pack: The Princess and the Valkyria

7/11/2017
Tales that cover Princess Ophelia, and the Valkyria Brunhilde
Includes 30 Raganite Shards for battle

Scenario Pack: Maxim and Remembrance

7/18/2017
Includes tales that cover Prince Maxim's rise to General in the Ruzhien Empire (Unlocks Maxim as usable Party Member)
Includes tales of Amleth relation with Vanargand's XOs
Includes tales of Vanargand's Runner Hans.
Inclues 30 Raganite Shards for battle